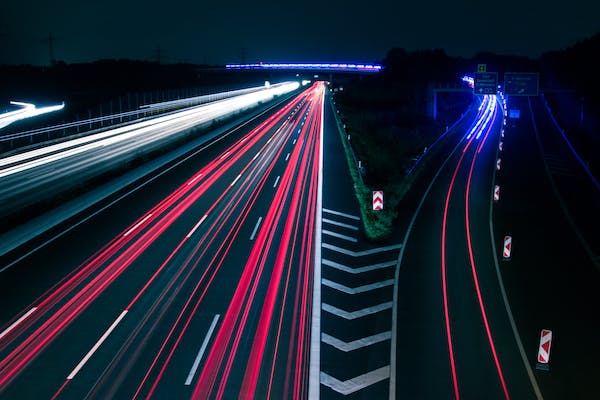 Written by Robert Johnson, Partner
Given the economic turmoil of the past few years, with a global pandemic, the war in Ukraine, inflation at a 30-year high, the energy crisis and the pound falling to a record low against the dollar, as a business owner, you would be forgiven for thinking that now may not be the time to look to raise finance for growth. However, uncertain times like these do also create opportunities.
While investors and lenders are unsurprisingly nervous about rising inflation, cost of living and energy price rises, if entrepreneurs build these events into their scenario planning, then funders remain open to sound, well presented propositions.
Despite the economic turmoil of the past few years, we have not seen any real slowdown of transactions being completed. Businesses are put up for sale for all sorts of reasons and often in tough economic times, many business founders consider their options and will decide to sell. We are still seeing plenty of backing for acquisition support from both private equity and debt funders to entrepreneurs who are prepared and present a compelling investment case.
Be clear about your strategy
Business owners need to be well prepared and positioned to secure the funding they need for their growth plans in any market environment, let alone one as turbulent as present. Having clarity around your M&A strategy is crucial to secure funding. Funders will need to clearly understand why they should support you, rather than other businesses and this requires a detailed business plan and funding model.
When preparing financial projections for any deal currently, you need to build in a high degree of sensitivities around rising costs and the economic uncertainty. Using scenario planning and asking yourself 'What if…' and building a range of outcomes into your plans will be critical to your credibility and ultimate success.
Look beyond traditional routes
UK banks have continued to reduce their exposure to SME lending over the last few years. For a smaller SME going out to raise pure debt on its own to fund a small acquisition is going to be relatively tough with the historic usual suspects. However, we are still seeing plenty of activity from the wide range of challenger banks and debt funds who remain hungry for new business.
Interest rate on the rise?
The world has been used to artificially low interest rates over the last decade and although rates are rising, we are not currently looking at levels anywhere near those of 30 years ago. If a deal wasn't going to go ahead because of a one or two per cent interest rate rise, then the deal probably wasn't suitable in the first place.
Specialist lenders will generally lend to creditworthy businesses despite tough economic conditions if the businesses have the right strategy and strong business plans in place.
Managing your working capital
More established businesses with good working capital controls that can navigate economic turbulence are always seen more favourably by lenders. Having a strong balance sheet; good information and a demonstrable record of working capital management will always send out positive messages to prospective funders.
Different outlook by sectors
For businesses that have significant energy costs, it is incredibly hard at the moment. These types of businesses only have clear visibility of costs until April, making it incredibly difficult to move forward with any long-term strategy. Industries that have direct exposure to consumers, with the cost-of-living crisis and rising inflation are also finding it difficult to plan for the longer term right now. In these more exposed sectors, the need for prudence and a range of scenarios in your proposition becomes even more relevant.
Sectors such as technology and healthcare that are perceived as being more resilient are undoubtably seen as more attractive to funders of all types. We continue to see deals in these sectors happening despite the economic turbulence.
Summary
There is no doubt, that uncertainty also creates opportunity and for the right types of businesses with a clear strategy, funders are still willing to support growth and well-planned strategic acquisitions.
Despite economic disruption, we are still seeing plenty of M&A activity and funding available in the market to the right types of businesses.
Our advice to entrepreneurs that are looking to grow is don't delay your plans because of the current economic situation. If nothing else, the last few years have taught us, that if you take the approach of 'wait and see what might happen', then you will miss opportunities and something else (generally not for the better) may well have happened in the meantime!
How Springboard can help
To secure the right funding for your business growth, the advice is to work with external advisors like Springboard who have experience of devising and accessing the right funding solution for you.
By leveraging our extensive network of debt and equity providers, we provide support to refinance or raise additional working capital, development or replacement capital, or acquisition finance. We actively manage the process through to completion.
We work with our clients to precisely understand their funding requirement and will build a detailed business plan and funding model to drive the optimal funding structure.
If you want further help and advice to find the right funding solution for your business and achieve your objectives, please contact us.