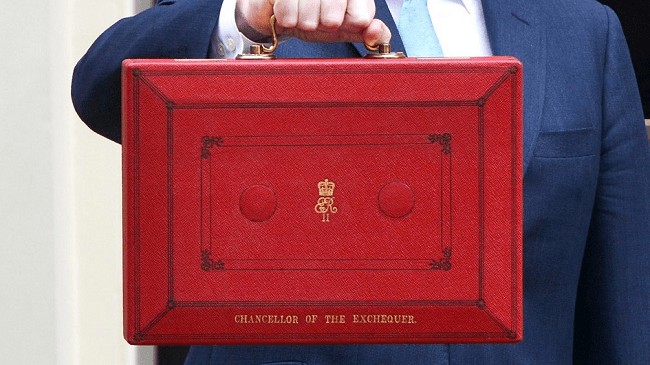 Written by, Robert Johnson Partner
In our pre-Budget blog, we shared our thoughts, hoping that we wouldn't see more bad news for business in the Spring Statement. Thankfully, there was little in this Budget that was too surprising, and it certainly looks like the Chancellor is saving the 'goodies' for next year before an election.
In this blog we give our view on some of the announcements and the outlook for the coming 12 months.
Business Investment
It was encouraging to see the Chancellor continue to promote business investment by announcing a replacement to the capital allowance super deduction that was set to end on 31st March.
The scheme provides 100% First Year Allowance (FYA) or "Full Expensing" of the cost of certain items of plant and machinery from profits before tax in the year of purchase. Currently, this is set to run from April 2023 to March 2026, with the suggestion it may become permanent.
For those business founders continuing to invest, grow and increase business value, these changes will certainly help their plans.
EMI Share Options
Simplifications to the process for granting tax-advantaged Enterprise Management Incentives (EMI) share options were also part of the Spring Budget Statement. This will help owners to retain and incentivise key management and employees and could benefit owners looking to sell or undertake a Management Buy Out in the future.
Pensions
There was one unexpected announcement; the plan to remove the Pensions Lifetime Allowance charge and raise the Pension Annual Allowance to £60,000 from April 2023. However, for many business founders, the value of their business remains the largest proportion of their retirement funding and this announcement is likely to have little overall impact in their retirement planning.
Summary
In our last blog, we hoped that there would be no more bad news for business founders, and we believe that that this Budget will indeed prove to have been largely neutral – quite a low bar!
The 'perfect storm' over the last few years of  a global pandemic, political uncertainty, government U-turns, rising interest rates and increasing costs have created a tough environment for many businesses. However, business founders remain resilient to tackle the challenges facing them.
We expect next year's Budget to produce more headline grabbing announcements before a general election. A change of government at the general election may well see Labour reverse some Conservative policies and a debate around capital gain/wealth taxes seems likely if hugely unwelcome. For this reason, business owners should consider their growth and investment plans now, if they are looking to increase business value and plan their exit.
If you require advice on funding for investment, mergers and acquisitions, or business exit or sale, contact us.